90th
90th Anniversary Celebration - May 12, 2023

Club President Mike Zimmer and Club Historian and past President Jim Duggan engaged the Town of Tonawanda Supervisor Joe Emminger, Town Councilman Carl Szarek, the Town Recreation Department, and the Women's Club President Jean Walter to recreate the opening ceremonies done for the course's opening on May 13, 1933.
Town Proclamation
- on May 8, 2023 the Town Board presented the Club with a Proclamation congratulating the Golf Club on it's 90th anniversary -
click here
KenTon Bee Article
- nice article in the KenTon Bee covering the cermony -
click here
Program from the Ceremony
- see the program -
click here
Photos from the Ceremony - Click on Thumbnails below for full-size photo: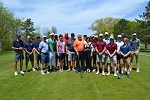 All who participated in recreation of 1933 Opening Ceremony

Jim Duggan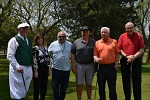 Jim Duggan, Councilwoman Gina Santa Maria, Town of Tonawanda Supervisor Mark Campanella, Mike Zimmer, Councilman Carl Szarek, Supervisor Joe Emminger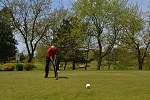 Town Supervisor Joe Emminger tees up the first ball.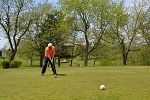 Town Councilman and Chairman of the Youth, Parks, and Recreation Committee Carl Szarek was next on the tee.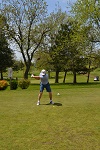 Longtime Club Member, Past Club Champion, and representing the Buffalo District Golf Association was Jim Mohan.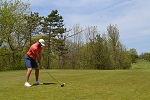 Next up was John Haberman Jr, 2-time and reigning overall Club Champion.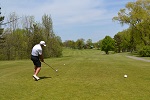 Lastly, Club Legend and 8-Time Club Champion, Bill Lindner
Document Actions